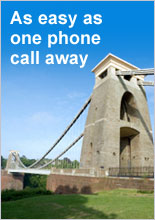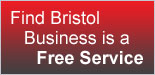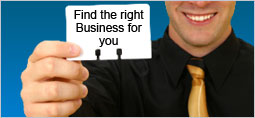 Looking for business services in the Bristol and Bath area?
Fed-up with trawling through Business Directories, Yellow Pages or Thomsons and not knowing which companies are any good? We can help.
For personal recommendations call us now.

0117 929 1630 (office hours)
Find these business services and many more in Bristol and Bath
Accountant
Advertising Gifts
Asset Finance
Balloon Rides
Banking
Building Contractor
Building Services
Business Consultant
Business Finance
Car Finding & Repairs
Car Sales, Leasing
Carpet & Flooring
Cash Registers & Epos
Charity
Chiropractic & Physio
Cleaning Services
Coaching, Training & Mentoring
Copy Writer
Company Cars
Computer Network Cabling
Corporate Insurance Brokers
Database & Software Creation
Debt Recovery
Decorating
Design & Advertising
Discount Utilities
Document destruction & Recycling
Electricians
Film & Video
Finance
Financial Advisers
Financial Claims
Fitness & Health
Florists
Food-Drinks Products
Health & Safety
Health Insurance
Healthcare Products
Interior Design
IT and Computer Services

Letting Agents
Life Coaching
Management Consultants
Management Development & Coaching
Mobile & Landline Solutions
Mortgage Advisers
Networking Skills
Office Interiors
Offices (serviced)
Office Supplies
PAT Testing
Patent & Trademarks (Attorney)
Payroll Solutions
Photography
Planning & Development
Plumbing
PR & Marketing
Print Design
Printers
Private Investigation
Procurement
Project Management
Recruitment
Relocation
Safety Equipment & Workwear
Sage Accounting
Security Systems
Shredding of Documents
Signmakers
Software Development
Solicitors - Corporate
Solicitors - Family
Solicitor
Surveyor, &c
Storage Equipment
Telecommunications
Training & Development
Travel Agent
Water Coolers
Web Site Design

Will you recommend my business?
We make personal recommendations, so unless you come strongly recommended from a mutual business contact or we get to know you and get favourable reports on the quality of your service at regular networking events, no.
Read more >>

Will you recommend my business for payment or commission?
No, we do not operate on that basis. Read more >>
Testimonials
'Thank you - the plumber you recommended was reliable and good value...'
'We have been very pleased with the IT company and now have an ongoing support contract with them...'
'[The people you recommended are] reliable, fast cleaners...'